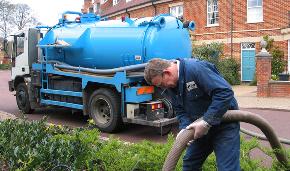 Septic Tank Desludging/Emptying
If you have a cesspit or septic tank at your home or place of business, it will need to be emptied and maintained on a regular basis. JC Environmental Solutions provide a range of professional and efficient septic tank de-sludging services primarily based on the urgency in which your tank requires emptied.
Scheduled Service
To make your life easier you can arrange for JC Environmental Solutions to de-slude your septic tank at agreed intervals. This allows us to take advantage of the cost savings brought by properly scheduling work and keeps our costs – and your charges - to a minimum.
The cost of our septic tank services is based on a number of criteria which includes:
the location of tank in relation to the road
the distance from our depot to your property
vehicle access and parking facilities
Please note this is not an exhaustive list and other factors may apply.
Unscheduled Service
Aside from Scheduled services above we do undertake unscheduled requests and will arrange to de-sludge your tank within 3 days of a request being placed (provided there is suitable access etc). Due to the demand nature of this particular service it is more expensive but we can arrange future services as part of our regular schedule, keeping your costs down.
Urgent Response Service
If your septic tank requires de-sludged urgently, we will attend within 48 hours where possible.
Should there be any particular issues regarding your tank or you would like more information, please call us on 01383 512 986 or place a septic tank emptying quote.