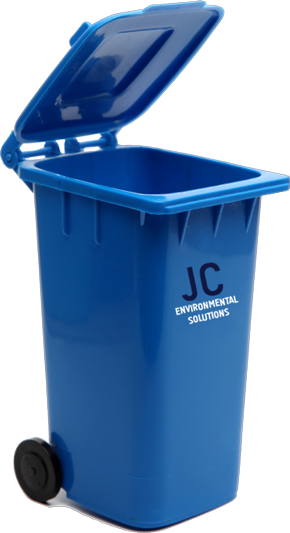 Recycling
Recycling is an excellent way of reducing costs, saving energy and conserving the enviroment.
Recycling is a core activity within our business and we believe it should be in yours too. We offer an increasing range of recycling capability throughout the UK for domestic, commercial, industrial and public sector customers. We can recycle cardboard, paper, glass, wood, plasterboard, plastic, metals, inert materials, aluminium as well as mixed waste from offices and industrial sites.
We recognise that legislation affects every sector and every organisation differently. That means many of our customers have diverse recycling and disposal requirements. At JC ES we not only recognise and appreciate those differences, but have the capability and the experience to develop tailored solutions no matter how complex your needs might be. That's why we have specialists who are able to undertake complex waste audits to determine the best, and most cost effective, method of waste management for your business. Contact us now for a quote.