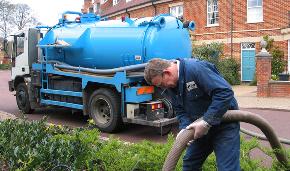 Industrial Cleaning
JC Environmental Solutions deliver a range of highly responsive tank and industrial cleaning services, using a dedicated team of skilled operators who are fully trained in confined space entry, the use of breathing apparatus equipment and the safe removal of liquids, sludges, solids and dry powders.
Our fleet includes
Hi Vacuum Liquid Ring Tankers
Combination Jetting Units
Disab Units - capable of handling heavy sludge, dry waste and solid waste materials
Jetting Units - capable of a wide range of industrial cleaning jobs
For each operation JC Environmental provide a full Risk Assessment and Method Statement giving precise details of the plant and equipment to be utilised together with details of the qualifications of the personnel involved in the operation and the programme for carrying out the work. All relevant safety regulations together with local fire authority recommendations are stringently followed, and may include the use of breathing apparatus or full "Chemron" positive pressure protection suits.
We operate with staff who are highly trained specialists and our tankers and equipment are of the highest specification to enable us to carry out difficult tasks efficiently and safely.
Super Sucker Tankers
Similar to the Disab units these units carry 18 tonne payload units but have additional suction capacity pulling 8500cfm. Loading through 6-8 inch hoses these specialist artic tipping units are unique in the UK. These units can be utilised to suck sludge and soil that heavy that most would consider only JCB type diggers as the only solution. However, with the suction system it is possible to convey solids/sludges from the most inaccessible locations such as tanks, interceptors or coal shafts.